Middle silver earrings with inscription in Latin
€

72.00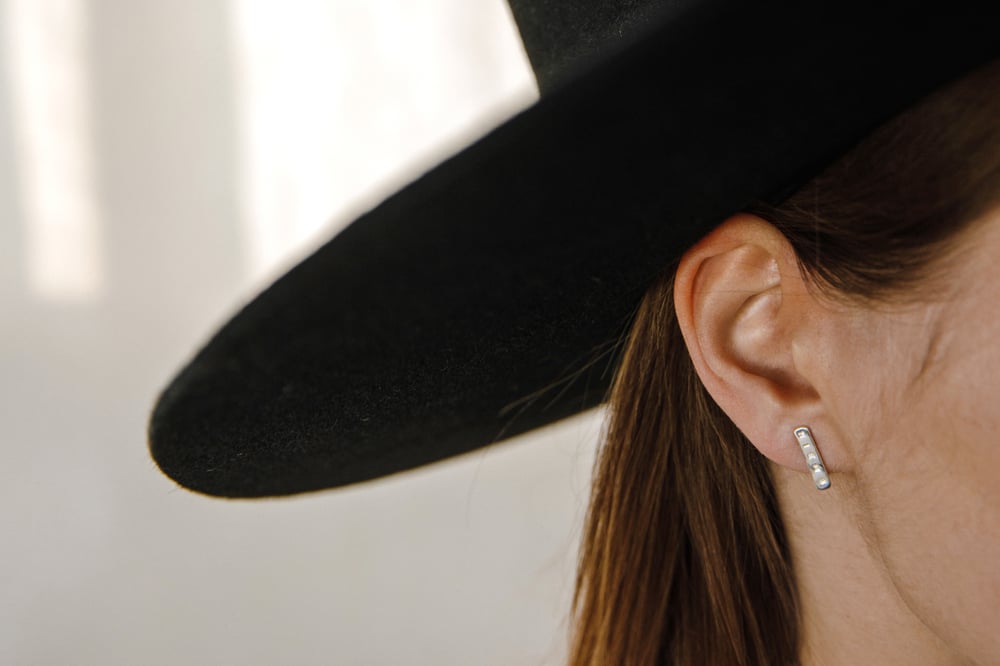 Middle sterling silver earrings with inscription in Latin.
Material: sterling silver
Width: 3,5 mm
Choose one of our possible inscriptions or send us your own text.
Please write your chosen inscription in the column "Note or instruction" at the checkout.
Possible inscriptions:
HIEMS AESTAS winter summer
LUX NOX day night
URBI ORBI to the city and the world
SUMMUM BONUM the supreme good
CAELUM TERRA earth heaven
HIC NUNC here now
INITIO FINIS beginning end
BONA MENTE with good intentions
HIC UBIQUE here everywhere
QUAERO INVENIO search and find
SEMPER FLORENS always blooming
PRO CONTRA for against
CLAM ESSE rest a secret
MUNDI-PARS part of the universe
CONSENSO NATURAE in accordance with nature
MAGNUM MYSTERIUM great miracle
Production time is about 10 working days + shipping time. If you need to receive it faster, please contact us to ask about availability.
VERBA collection
Handmade
Shipping by regular post is included in the price. Express shipping option for additional cost is available at checkout.
Share